Kouri Ocean Tower is a newly opened attraction in Okinawa started in 2013. It offers various things like the following: 1. A collections of 10,000 shells from around the world; 2. A panoramic views of the ocean (East China Sea); 3. An authentic pizza at Ocean Blue Restaurant; and 4. A number of souvenir shops, delicacies (Kouri-pumpkin sweets), and organic cosmetic products (pineapple charcoal facial wash and body soap from Missananas). This lovely place is located at 538 Kouri, Nakijin-son Okinawa, JAPAN. With an entrance fee of 800JPY for adults, surely you'll enjoy your time touring the tower. It's a 20-minute drive from Churaumi Aquarium and it opens daily all year-round from 9AM-6PM. Designated discounts are available for young children. Here are some of the photos taken: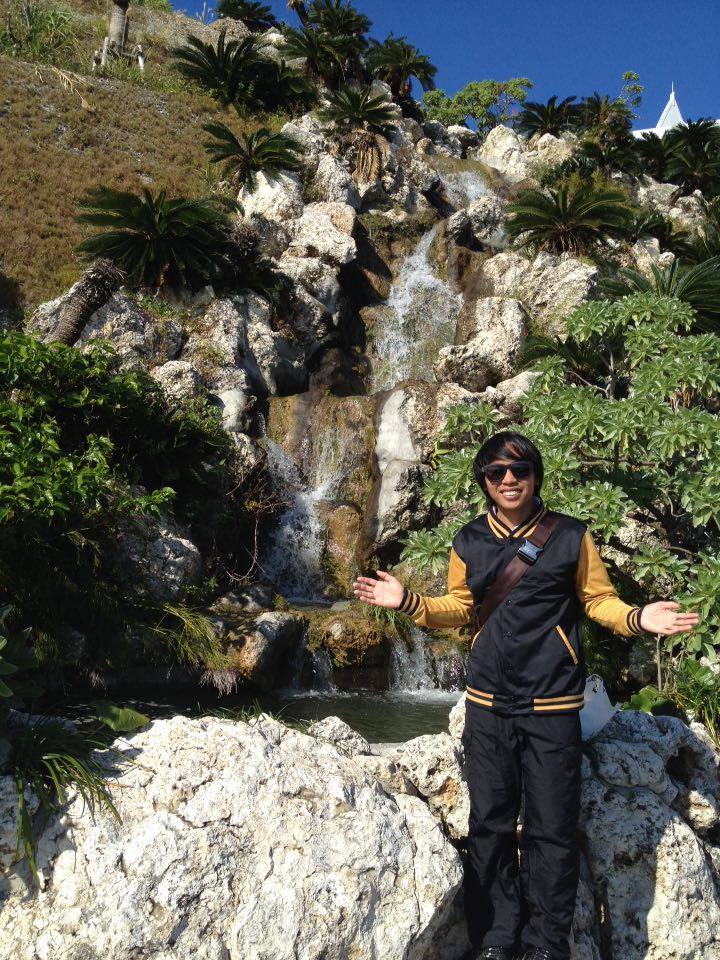 On the right side of the main entrance is a man-made waterfall that shines brightly when the sun shines.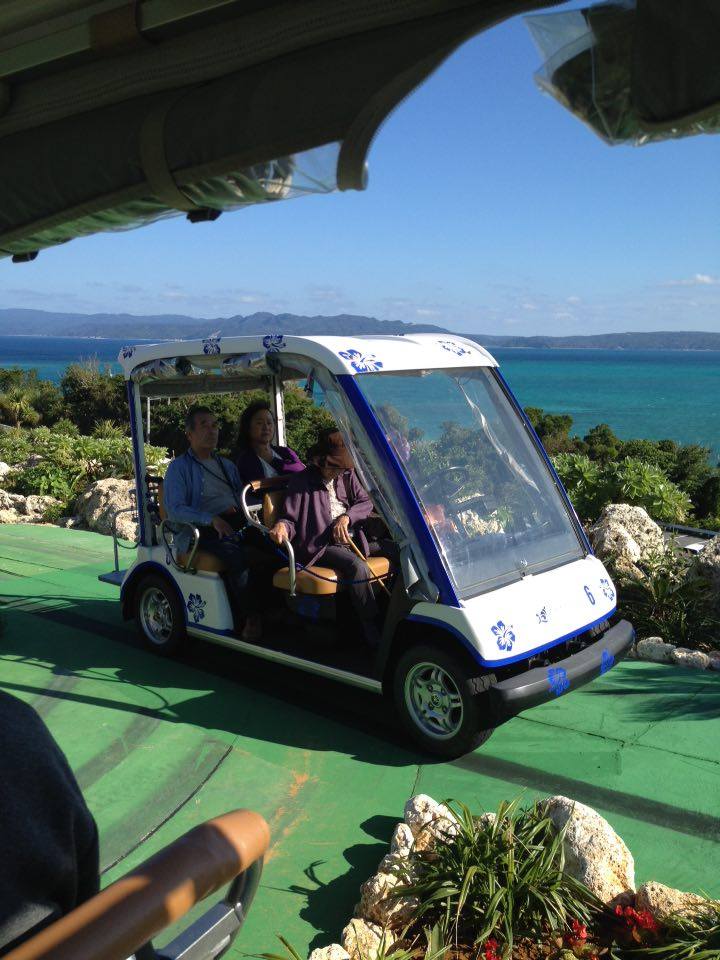 A very cozy automated cart drives you up to the tower while you can enjoy taking photos around the vicinity.
A round flat-form of shells that are full of love will surely catch your attention upon entering the museum.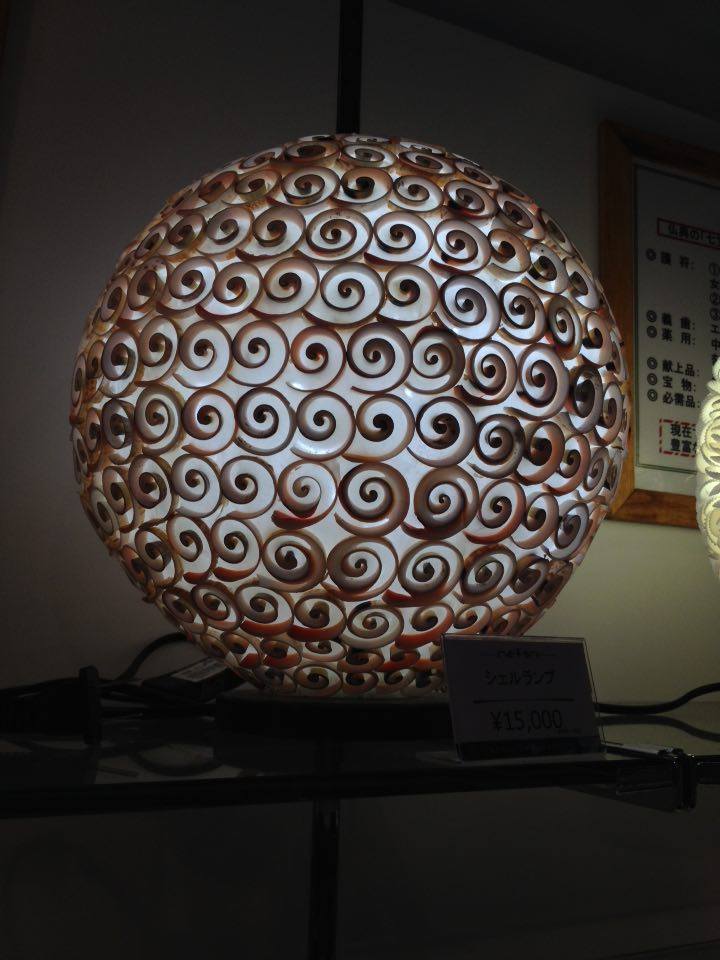 A round-shape lamp decorated with a number of special shells is lighted up for you to feel comfort.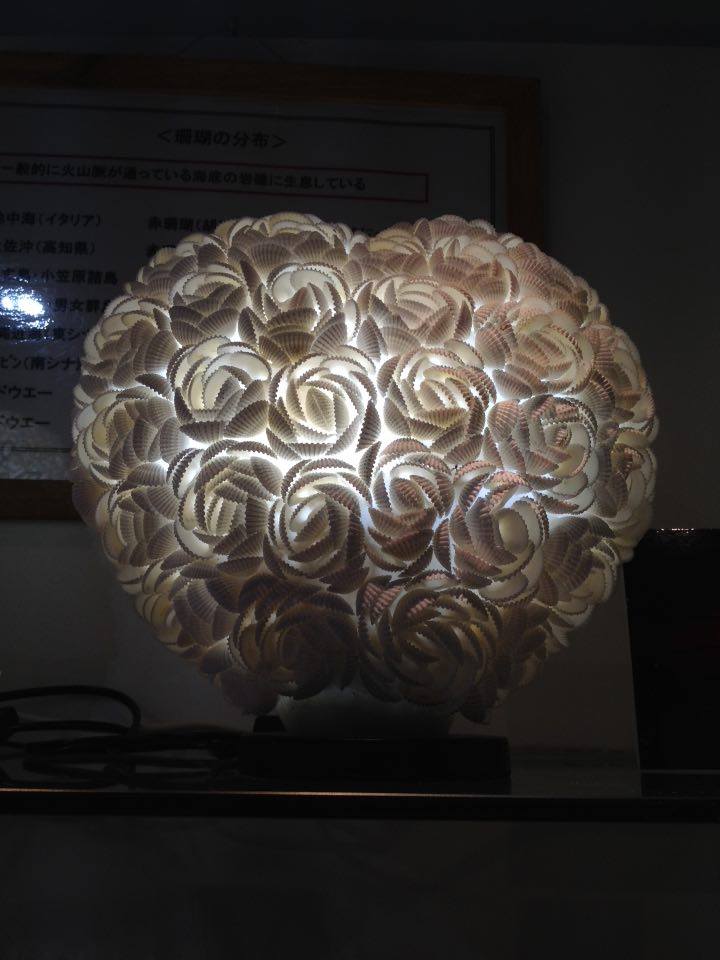 A heart-shape lamp decorated with a number of special shells in a floral concept which reminds you of special someone on your wedding night.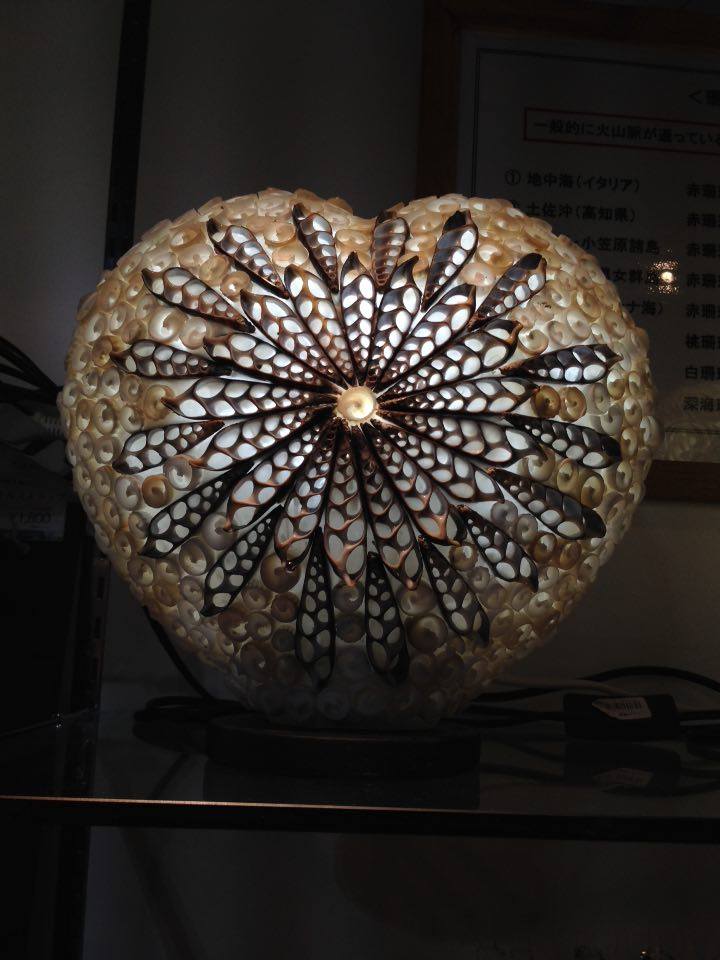 Another heart-shape lamp covered with a number of cut pieces of shells artistically designed in floral concept. These are some of the things that you will be mesmerized in the museum. There are also some items to buy like jewelry and other forms of accessories.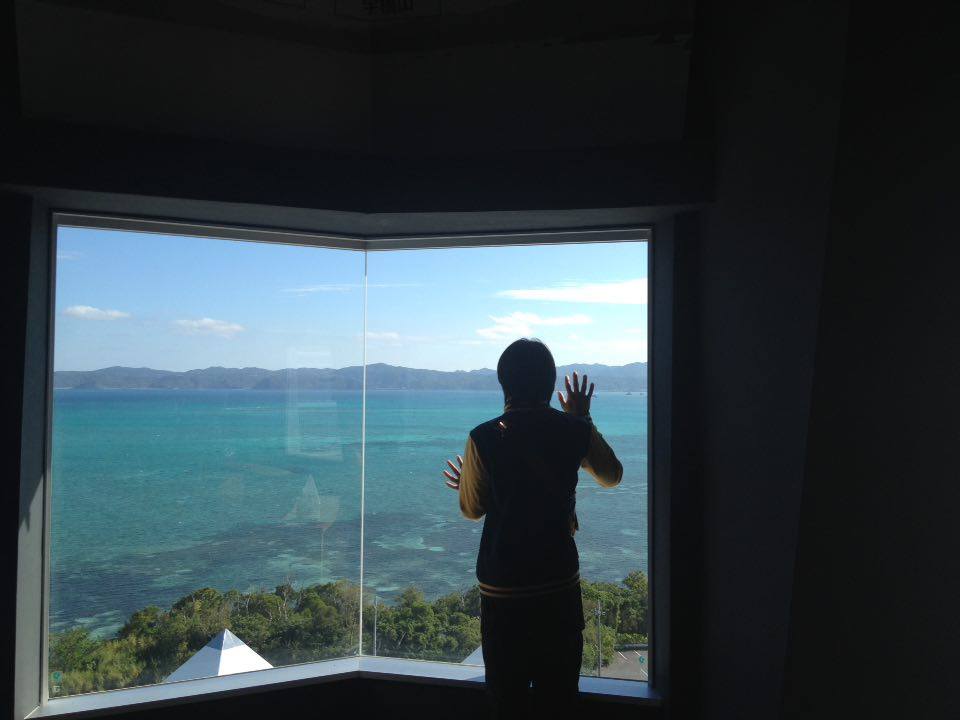 Next to a wide glass window is a small one where you can also create a concept for pictorial. Suite your imagination! The links below may help you to reach this fantastic destination: http://www.coolokinawa.com/en/plan/bustour/ http://www.coolokinawa.com/en/plan/rentacar/ Have a great trip ahead! 🙂