From this link  http://www.enchantedlearning.com/subjects/whales/     I quote, "Whales are large, intelligent, aquatic mammals. They breathe air through blowhole(s) into lungs (unlike fish who breathe using gills). Whales have sleek, streamlined bodies that move easily through the water. They are the only mammals, other than manatees (sea-cows), that live their entire lives in the water, and the only mammals that have adapted to life in the open oceans."
According to some marine biologists, there are more or less 82 species of whales on earth and one of which is a Humpback whale. *The humpback has a distinctive body shape, with a long pectoral fins and a knobbly head, making it known among whale-watching goers. For some reasons like giving birth and raising their kids, humpback whales travel as far as 9000km from Atlantic ocean to warm and calm oceans like the one where the island of Okinawa is located.
*https://en.wikipedia.org/wiki/Humpback_whale
In connection with this, Marine House SEASIR Naha has been offering this Whale-Watching Excursion and serving whale-watchers of all ages especially the young children for many years up to the present.
Daily Schedule
The company offers two trips—morning and afternoon, and it takes four hours for each trip. The trip starts at 08:15 for morning trip and 13:15 for afternoon trip.
Boat Facility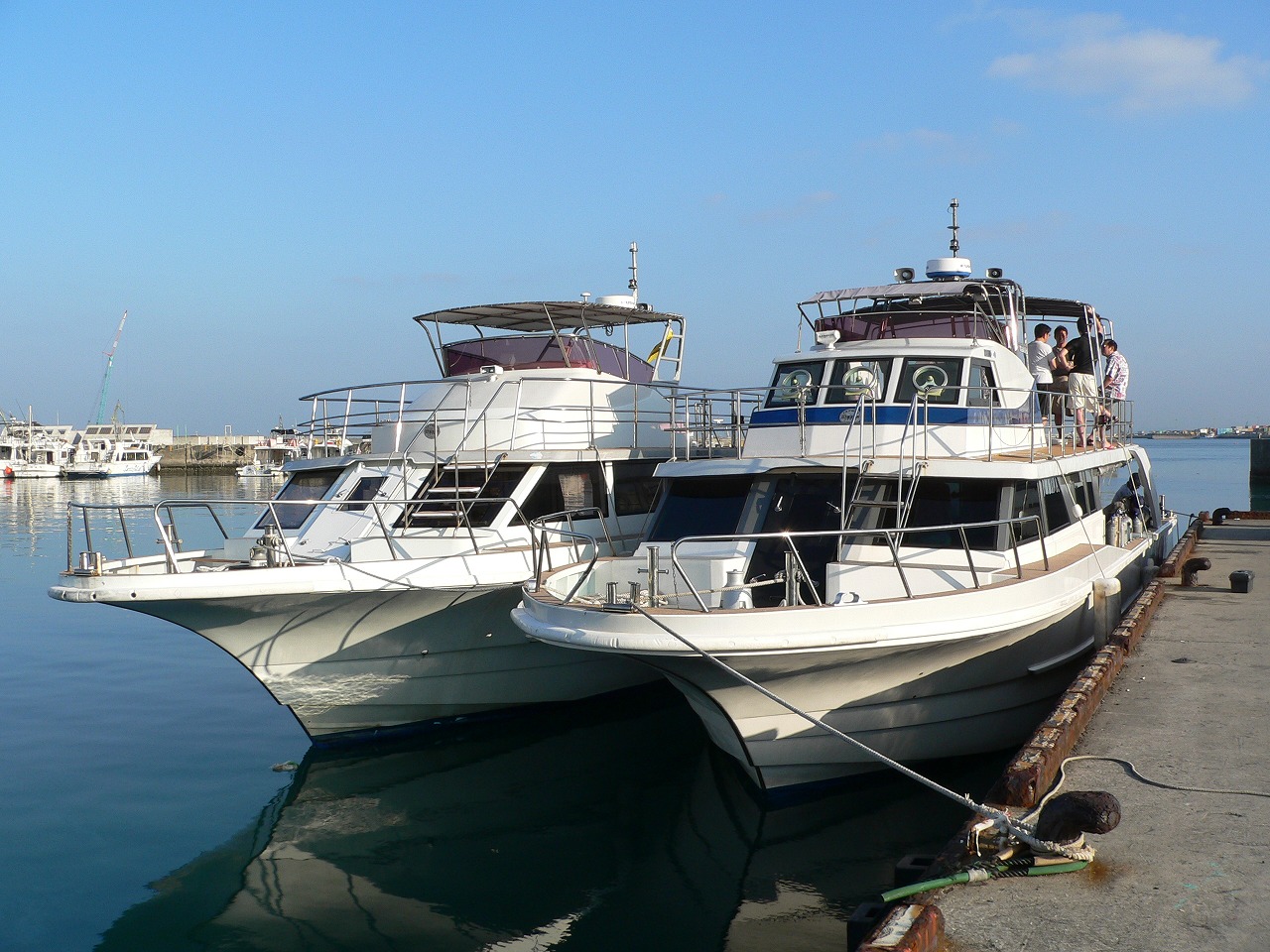 There are spacious boats available in this company. Each boat is as big as 20 meters with a double deck and can accommodate as many as 50 passengers. Aside from the information guide about the humpback whales, there's also a toilet and a dry cabin in the lower deck for you to keep your personal belongings. If it's needed, rain jackets are also available upon request. Moreover, underwater sound receiver is used in the boat to receive the singing of the whales.
Price List
Adult JPY4,200 PP
Child(6-12age) JPY3,000 PP
Child(0-5age) Free
The designated prices include the following:
1. A hotel transfer within Naha area. (from picking up to sending back to your hotel);
2. A drinking water and a hot Japanese tea.
3. A full refund if whales can't be spotted. (except from date 23th DEC to 3rd JAN 2017.)
Precautions
The company won't accept any guests who are currently under the following conditions:
1. Those who have and/or taking medicines to prevent epilepsy, seizures and convulsions; and
2. Pregnant women.
So be honest so that serious accidents/problems will be avoided.
The Major Behaviours of Humpback Whales
Blow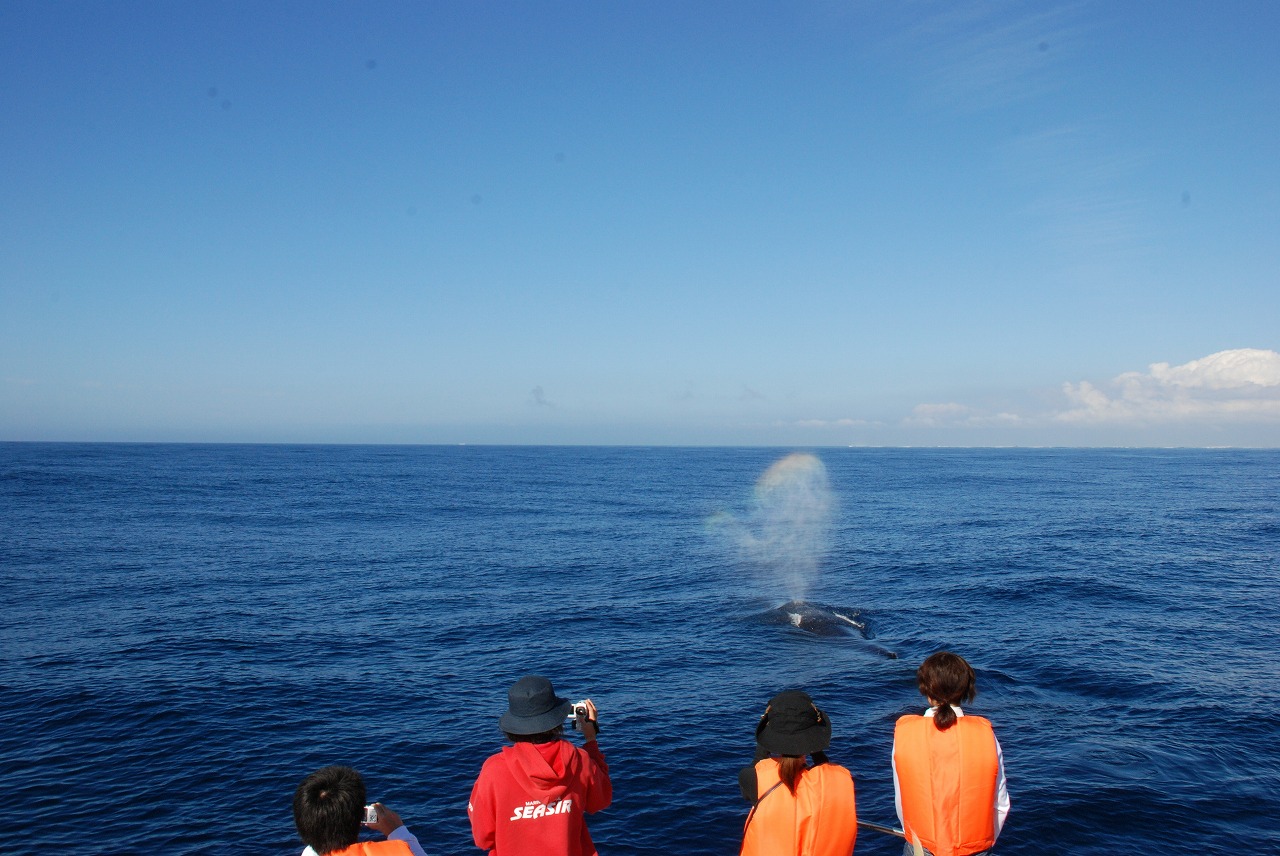 Humpback whales create a splashing as high as three meters as they breathe on the surface. For whale-watchers, this is the way to locate the exact position of the whales.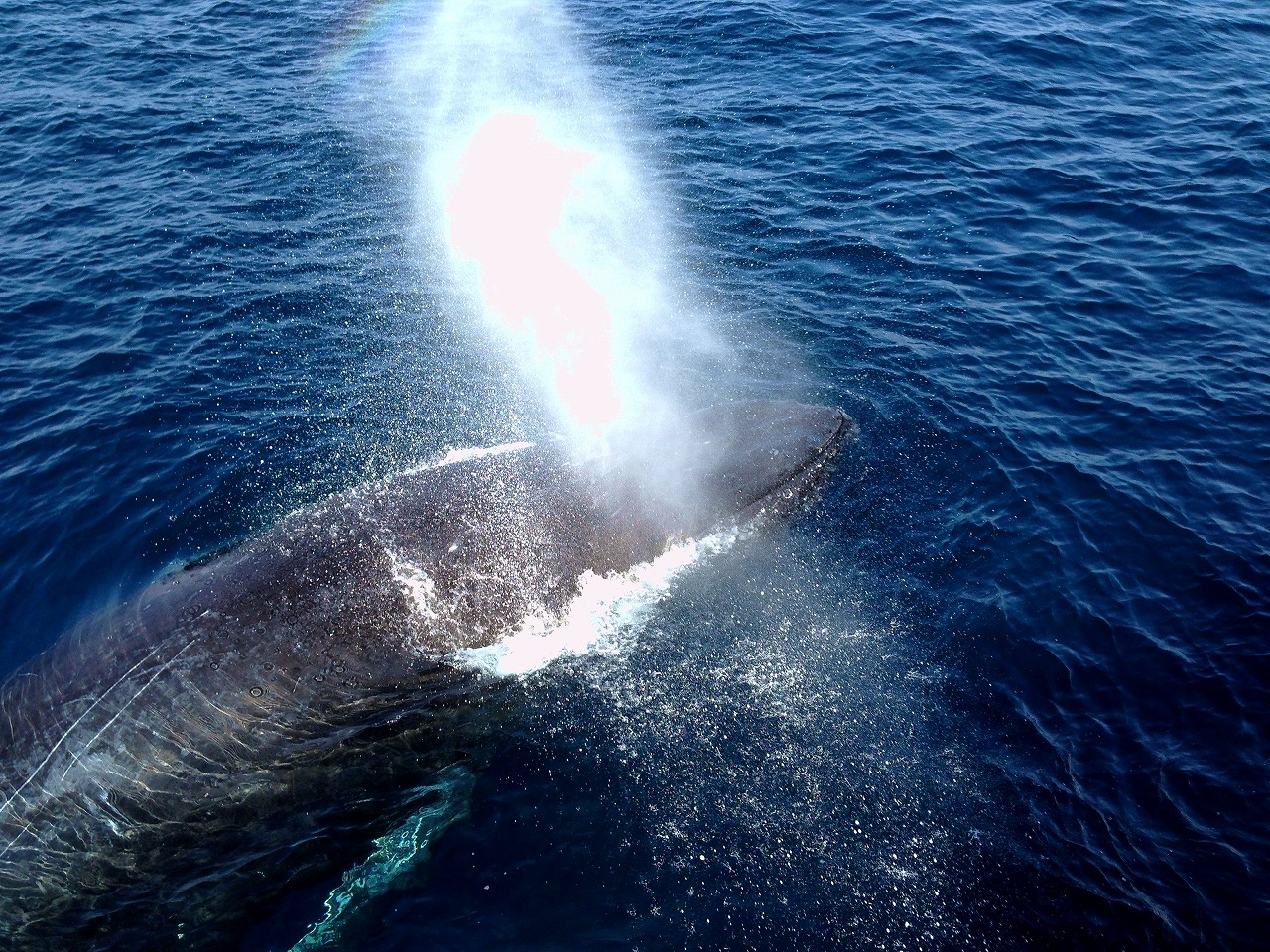 Sometimes it may blow right in front of the boat, so you'd better keep your camera on as it surprises you.
Fluke Up/Down Dive
Right after the blowing, it's either they will do fluke-up dive or fluke-down dive. If you see the fluke prints which are below the tail, they are doing the fluke-up dive.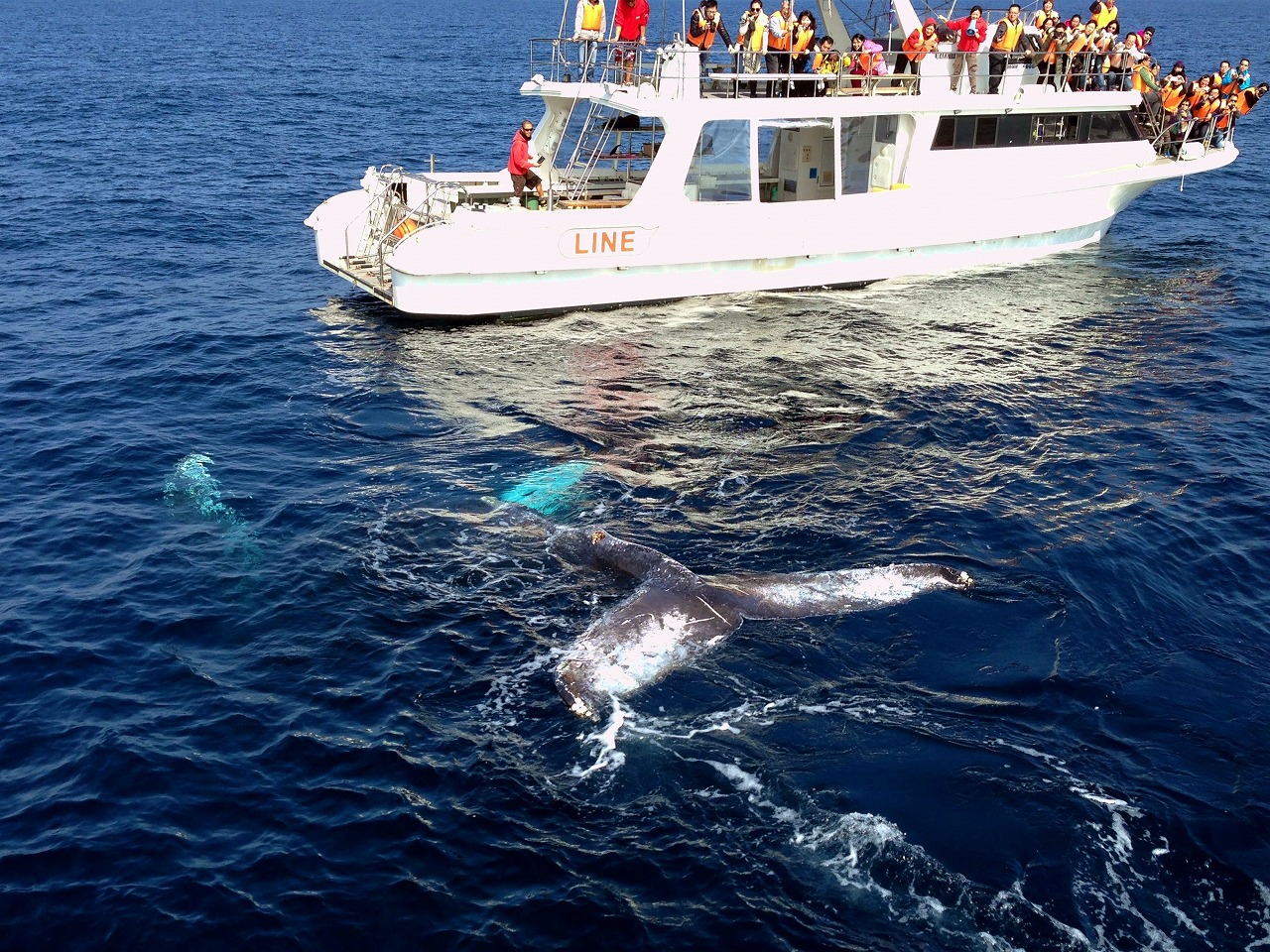 If you see this tail, they are doing the fluke-down dive. And they go down deep in 15 to 20 minutes. Some whale-watchers take a break and use the toilet during this time but if you are patient enough you may just see the breaching as they jump right in front of you. Patient is still a virtue!
Pectoral Fin Slap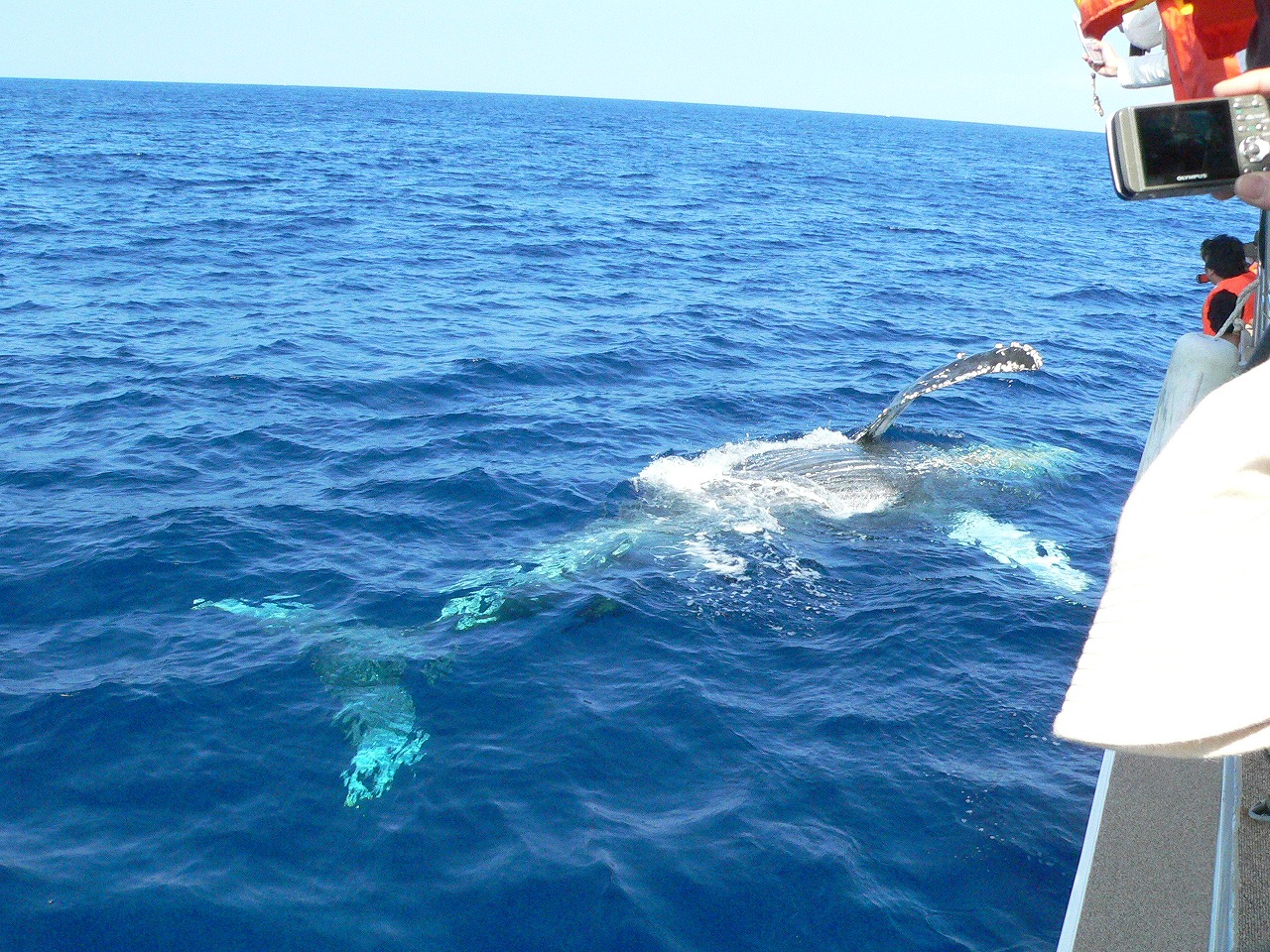 Slapping their fin, which is more or less four meters long, on the water surface while lying on their side can be interpreted that they are in good mood. If they lye on their back while slapping both fins, they are very much playful in that condition.
Tail Slap
If they raise their tail this high and eventually slap it straight down on the water surface making a big sound with a splash, it simply means they are becoming aggressive and it can be offensive to other whales.
Head Slap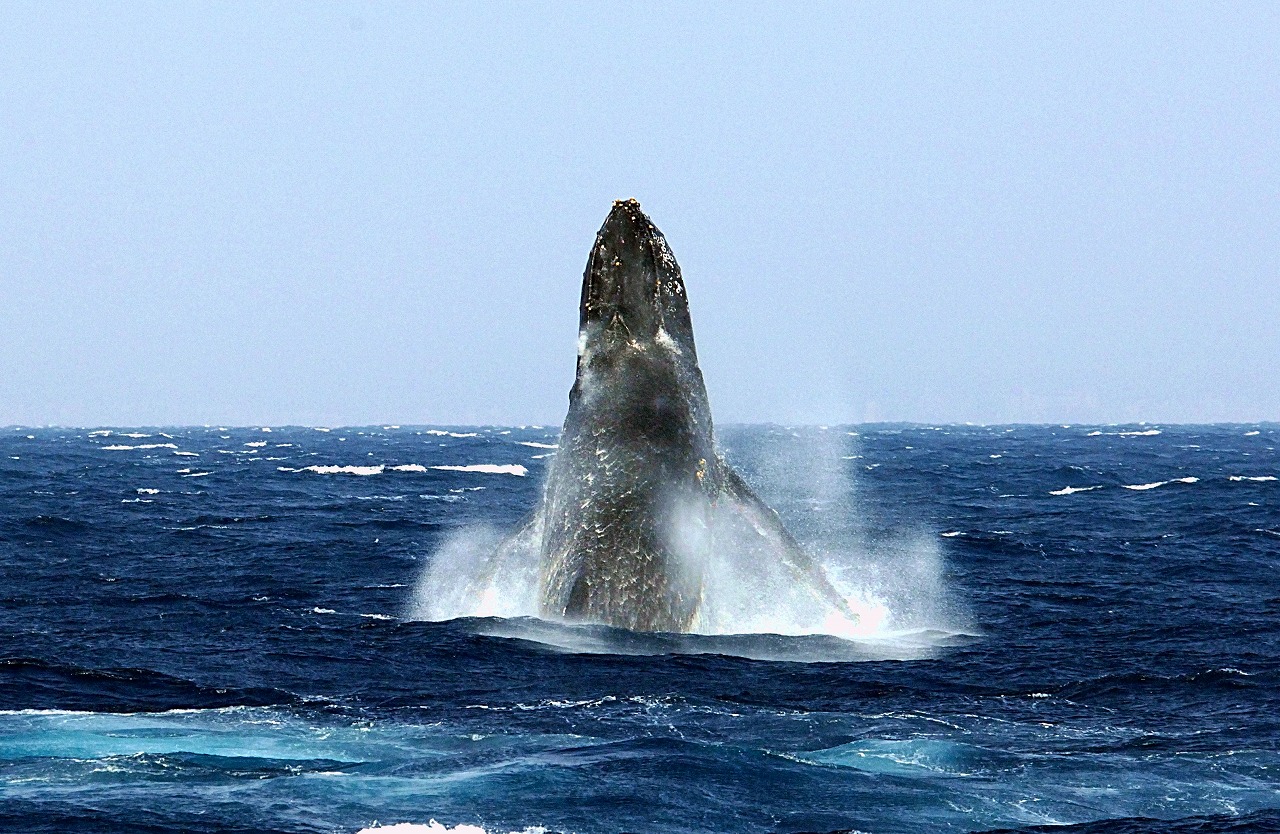 Raising their head as high as this and slapping it against the water surface means the are showing their power strength to threaten some other whales around.
Spy Hop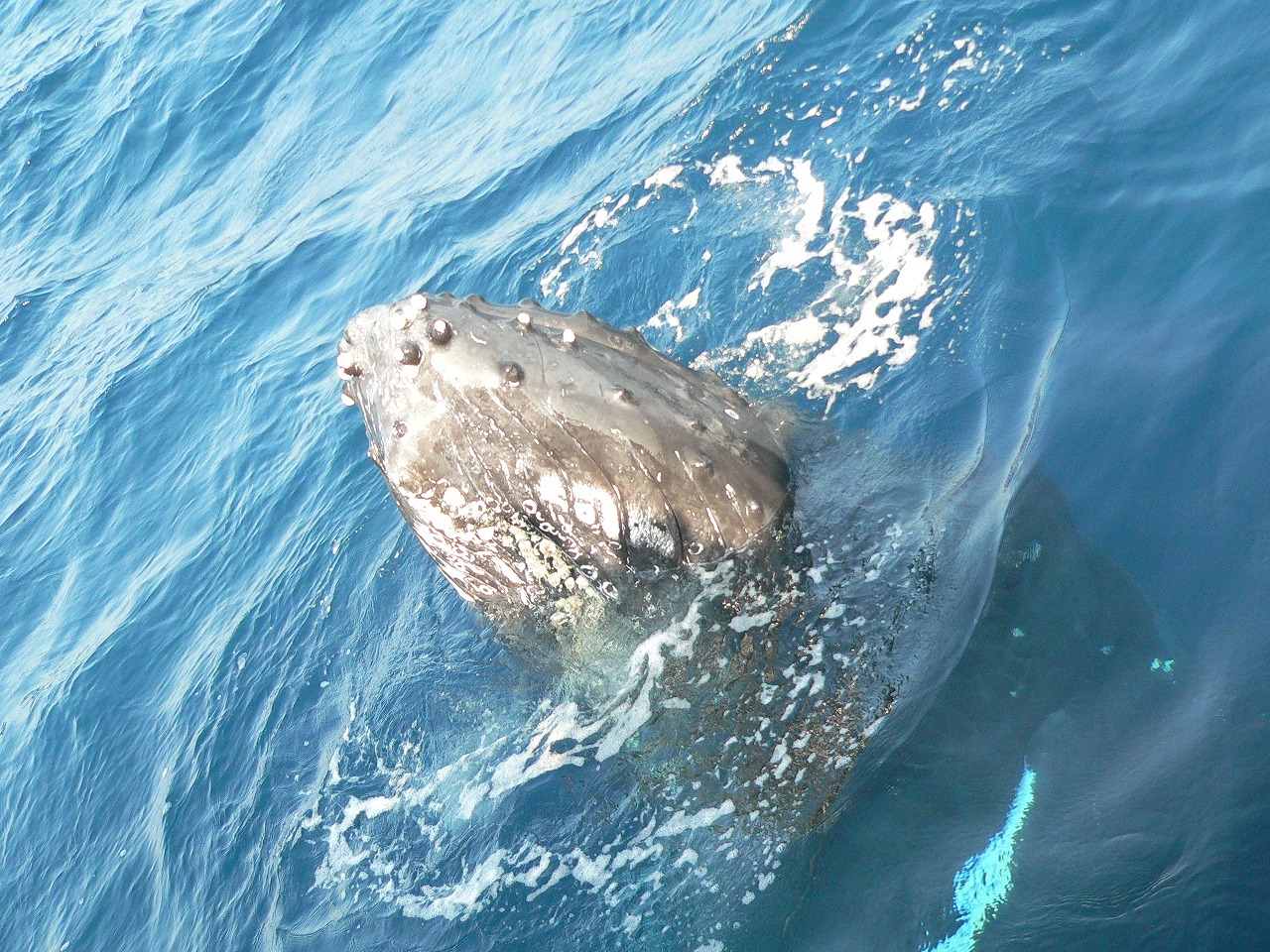 Showing their head as low as this in a limited time means they are monitoring around the area. For me, they are checking if the area is safe enough to do the jumping. This can also challenge your skill in photography on how fast can you capture this moment.
Breach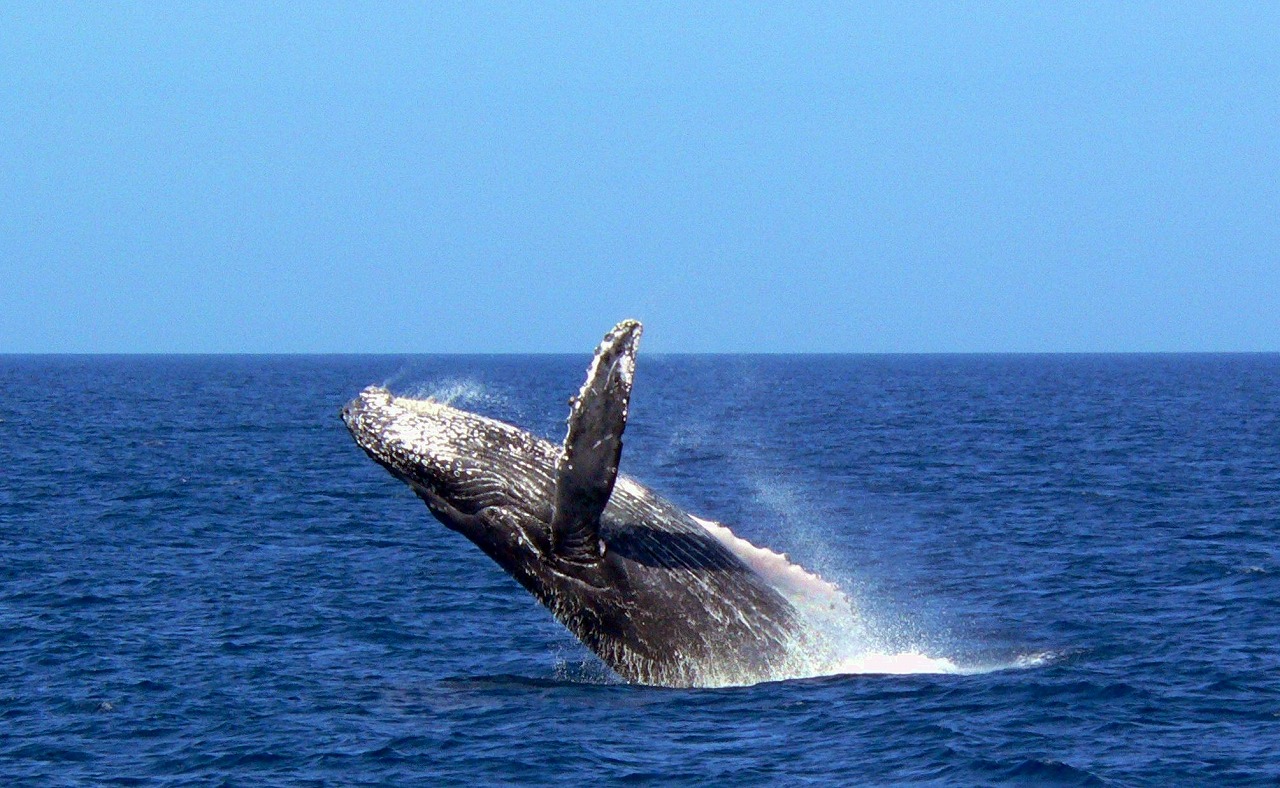 This is the most anticipated behaviour of the humpback whales where they try to jump as high as they can showing their huge body which is 15 to 30 meters ton. Your trip will be completed if you witness this rare moment yourself. However, in this picture it is a failed jump. Perhaps, this whale is on training stage. Better luck next time!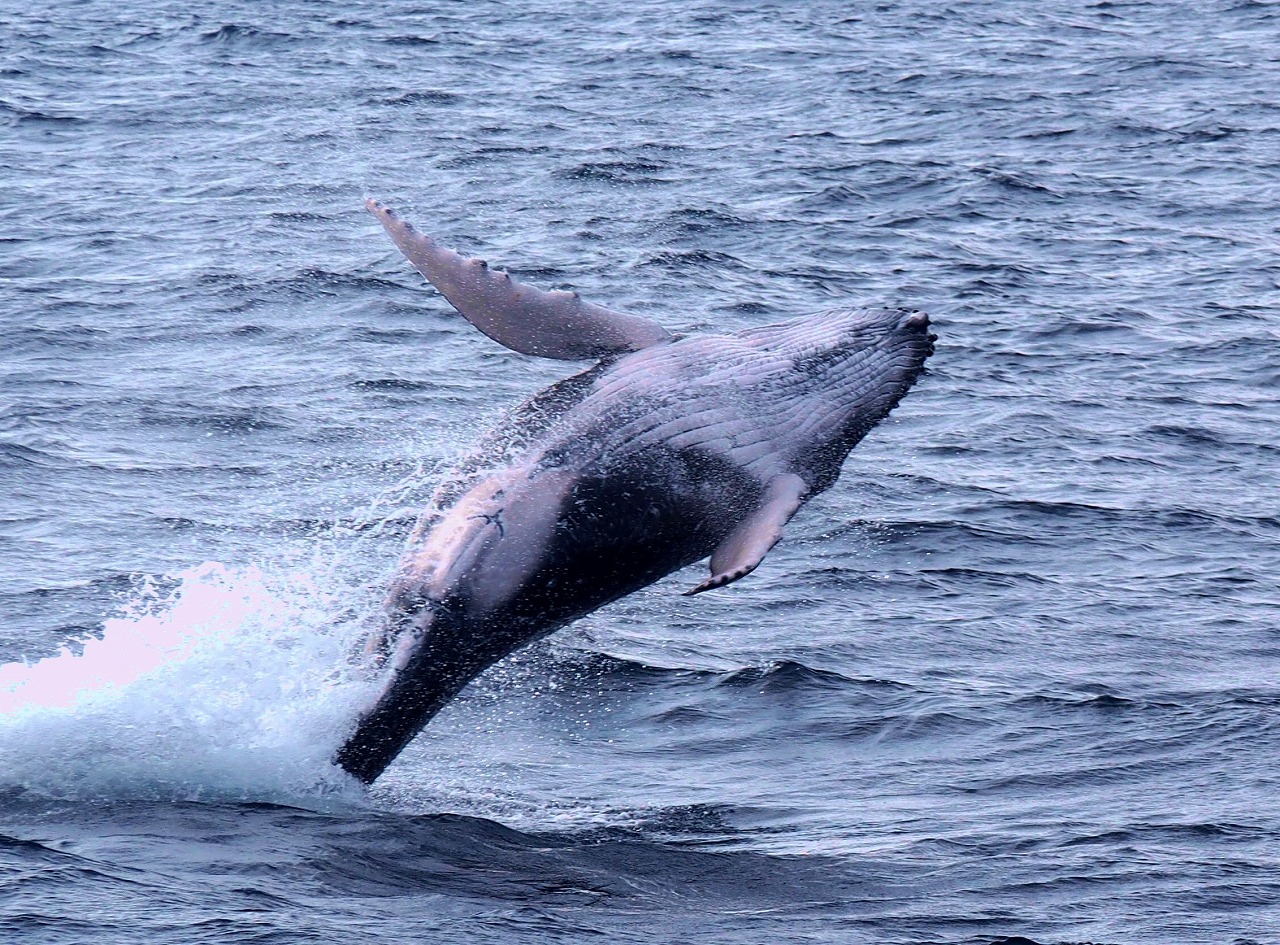 This is how baby whales are trained in jumping. It's almost perfect with its cute tail still dipping in the water.
This is how a parent whale demonstrates on how to jump perfectly however, perhaps due to old age and its weight, it couldn't raise its body as high as it can.
So, for those of you who want to capture these spectacular whale behaviors with your personal camera lenses, come and visit the company's website through the the following links below:
http://www.coolokinawa.com/en/
http://www.coolokinawa.com/en/plan/whale/
What are you waiting for? Marine House SEASIR Naha will be very much happy to serving you! See you then~
By Victor.
Cool Okinawa Travel
Okinawa optional plan shop!
TEL : +81-(0)98-866-3851
E-mail : english@coolokinawa.com