The scenes of a huge humpback whale emerging from the sea in the movie Life of Pi is astoundingly impressive. Have you ever imagined what it would be like to encounter a big whale in real life? Come to Okinawa if you want to find it out!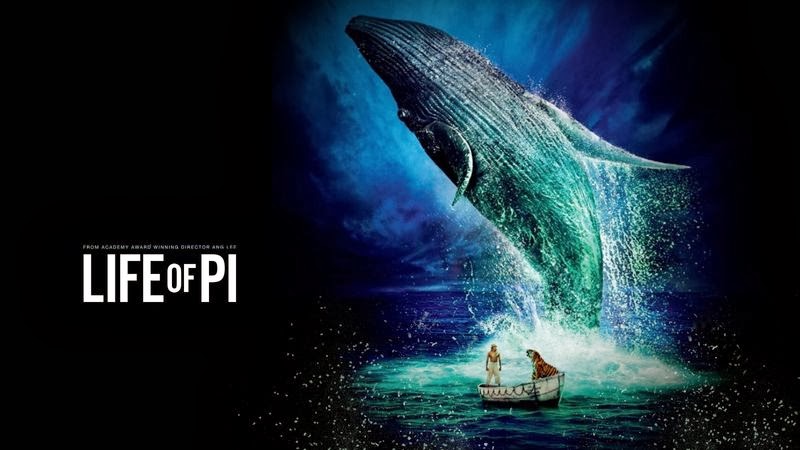 The season for whale watching will start from December 24th, 2022 to April 2th, 2023. It is the busiest season in the Okinawa Ocean. We would like to share some information about humpback whales and more information for this tour.
[Background information of humpback whales] 
The humpback whales have large fins, also known as big-winged whales. They are about 12-16 meters in size and their weights are about 25-30 tons, which is about the size of a large speed boat or a large bus ! Newborn whales are about 3-6 meters in size.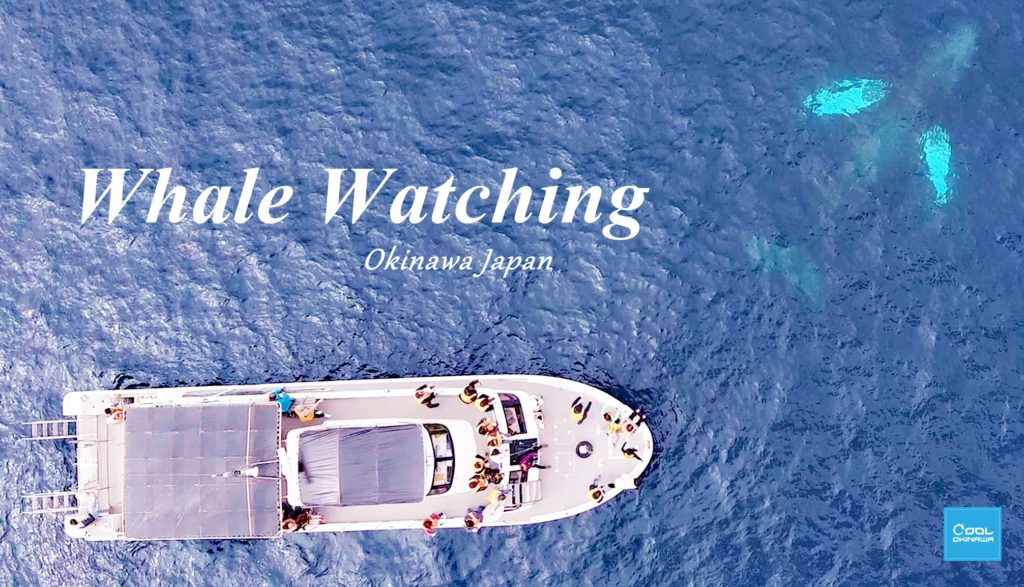 Humpback whales are migratory animals.They live in high-latitude seas during the summer. Once they stored enough energy, they will begin to travel south where warm tropical or subtropical seas are for mating and breeding. The annual migration distance is as long as 25,000 kilometers, it is one of the long-distance migratory animals among the mammals.

During this period between December and April of each year, they will visit the sea regions of Kerama Islands in Okinawa for food, mating and giving birth of baby whales. More than 1,000 humpback whales have been found. As our statistic, there are about 300 to 500 humpback whales during the whale watching tour season of each year.
Humpback whales give birth every two years; it takes about 10 months of pregnancy, and gives birth to 1 calve each time. Mother whales will accompany the baby whale for about 6 to 10 months so that the baby whale will learn to be independent afterward.
Therefore it's easy to see mother whales with baby whales during February and March as the baby whales are learning to swim and get familiar with the ocean. If you are lucky enough, you can see the parent-child whales swimming together in the sea.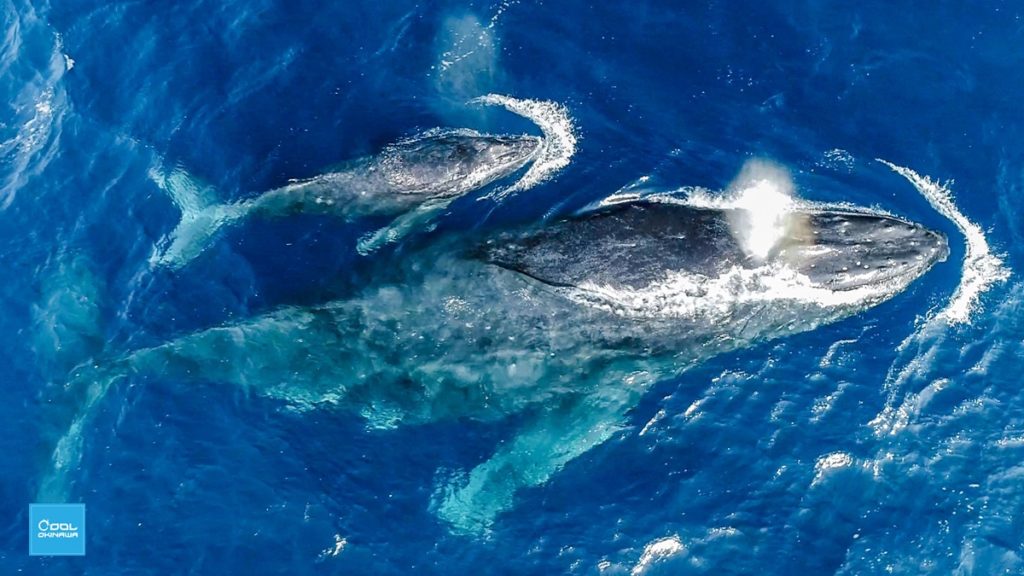 The schedule of this whale watching is taking a boat out to sea to search for wild whales. Once a whale is found, the boat captain will stop the boat and turn off the boat engine. Humpback whales are very curious animals, especially newly born baby whales, which are always curious about ships. They will approach the boat and perform a series of jumps.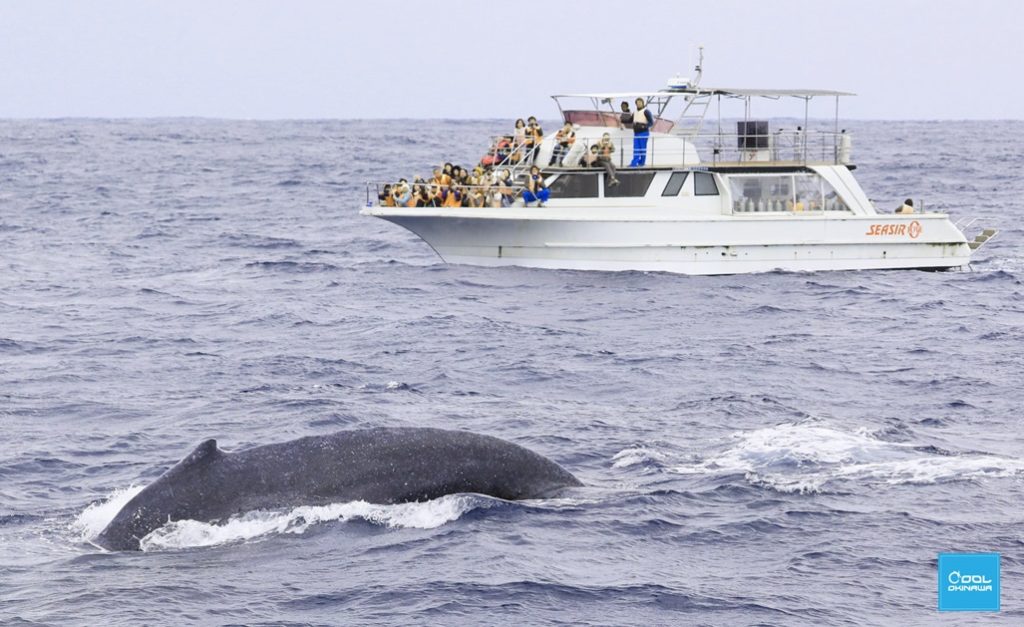 Humpback whales usually only sing during the breeding season, so whale experts believe that their singing may be a courtship display. The sound of humpback whales is like a sound of crisp flute, and the sound of male humpback whales has various frequencies and rhythms, which is why they have been called as "Prince of Love Songs" among the whales.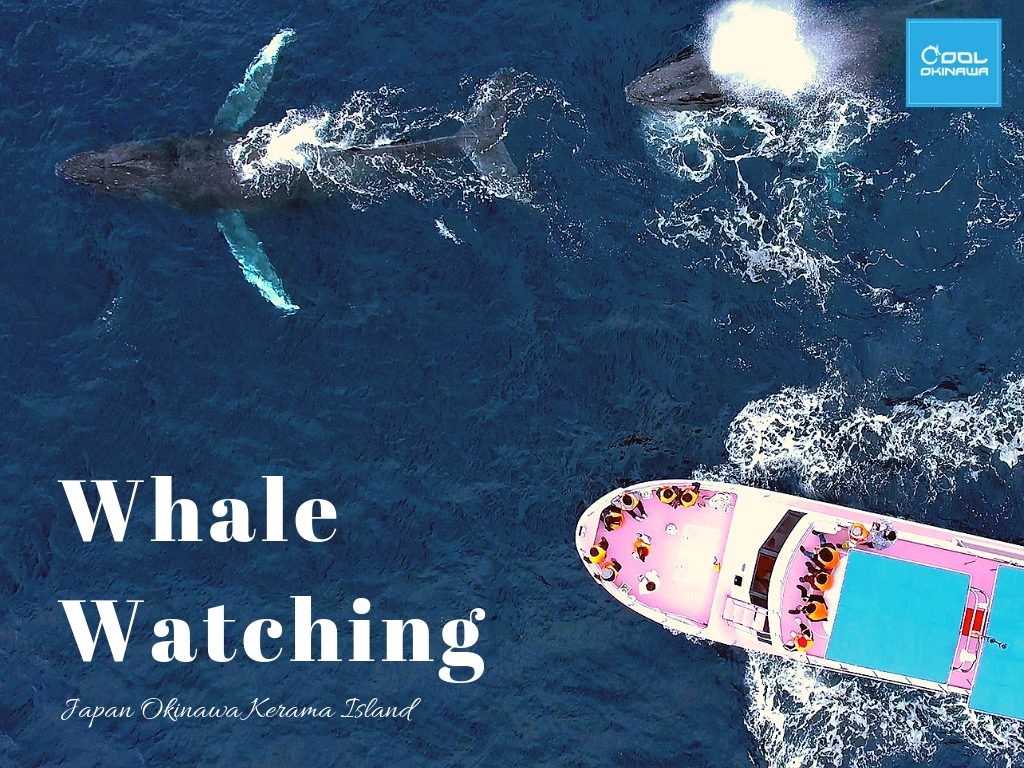 Recently, researchers have discovered that humpback whales have the ability to save other animals which are attacked by killer whales, such as sea lions, seals, and other whales. In addition, humpback whales tend to have the same empathy as humans, thus many people think that whales are fish with souls.
[ Humpback whale behavior] 
Blow: Humpback whales reach to the surface to breathe every 7-15 minutes and then dive back to underwater for 15-30 minutes, or even longer. This means that we will know the whale is nearby when we see the blow!
Lucky Rate ★

Fluke-up / Down-dive: When the whale is ready to dive, they raise the tail upwards and slowly dive into the water.

Lucky Rate ★ ★

Pectoral fin slap: Humpback whales slap the water with their pectoral fins to indicate that they are having fun or sending signals to their companions.

Lucky Rate ★ ★ ★ 

Tail Slap: Humpback whales hit the water with its tail, producing loud noises and splashes of water, indicating they are demonstrating their anger.
Lucky Rate ★ ★ ★

Head Slap: The humpback whale hits the water with its head, indicating that it is threatening the enemy and demonstrating its strength.
Lucky Rate ★ ★ ★ ★

Spy Hop: The whales expose their head out of the water and peeks around, indicating that it is curious about its surroundings
Lucky Rate ★ ★ ★ ★
Lucky Rate ★ ★ ★ ★ ★
Breach: The whale jumps out of the water and falls back into the sea, splashing water and creating loud splashing noises.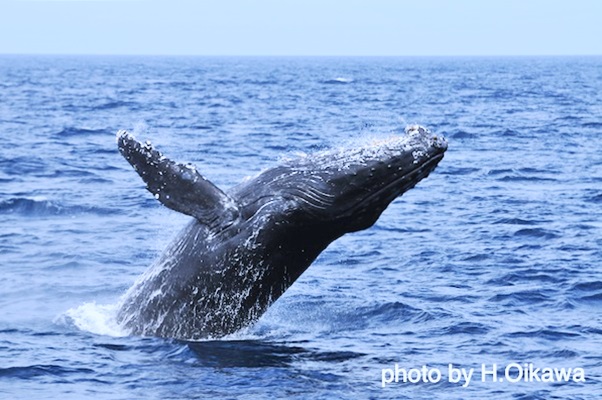 [ Probability of appearance of whales]
Many people wonder whether the chances of seeing whales are affected by time period, including rainy days as well. Truth is, it is impossible to determine when and where the whale appears every time.
As this whale watching is about wildlife observation, it is completely 100% depending on luck. Based on our experiences, it is considered that we are very lucky enough as we are able to see them almost every day!
But there will still be a few days in a season, when we are unlucky enough that we can't find them on the sea. During the 4 months of whale watching season, the percentage of unable to see whales in the sea is quite low.
[ Whale watching Tour Information]
What is included in the whale watching of Marine Club Berry in Naha ?
★Guaranteed refund : You will get a full refund if you are unable to see the whales!
1. The success rate of whale watching is as high as 99% every year.
2. For the period of December, January, April, the Re-challenge ticket will be distributed instead of refunding. You may use the ticket to visit again for free.
★Professional whale watching team that established in Okinawa for 35 years, recognized by the Okinawa government as safe and good store.
★Friendly and experienced Chinese/ English professional guide commentary, easier to understand the world of whales
★All kinds of Free Services:
 1. Children aged 0-5 can participate for free.
 2. Free transfer service from designated hotels in Naha City Area
 3. Free whale explanation handbook
 4. Free photos taken on the day (available for internet download later)
 5. Free raincoat rental
 6. Free cold and hot drinks on the boat
★High-speed double-deck large yachts can take about 50-60 people and equipped with 2 toilet rooms.
What do I need to prepare in advance to participate in the whale watching trip?
Seasickness medicine: Due to the northeast monsoon wind blows in Okinawa, the wind and waves are quite strong. When the waves are high and strong, it really feels like riding a pirate ship! Therefore, it is strongly recommended to those who need to take seasickness medicine before the activity!
Toddler carrier: Due to the boat being easy to shake, parents with children aged 0-2 years old must use the toddler carrier on the boat
Wind-proof and cold-proof jacket: The sea wind is very strong. It is recommended to wear a wind-proof jacket and a woolen hat. Please do not wear a hat that easily blows away.
Anti-shake camera: When using a camera/mobile phone, it is recommended to use a camera string/ phone strip attached to your phone/camera to prevent your hands from slipping and falling into the sea.
How to book a whale watching in Naha
◆Times: ①Gather at 8:00 in the morning ②Gather at 13:00 in the afternoon
◆Tickets:
 ・Adults (over 13 years old): 4,980 yen
 ・Children (6 to 12 years old): 3,980 yen
 ・Free for children aged 0-5
◆ Reservation link : click here 
There is no rule that customers must be in a group to join the whale watching tour. (Except for the suspension of the activities due to poor sea conditions), one person can join the sail too!